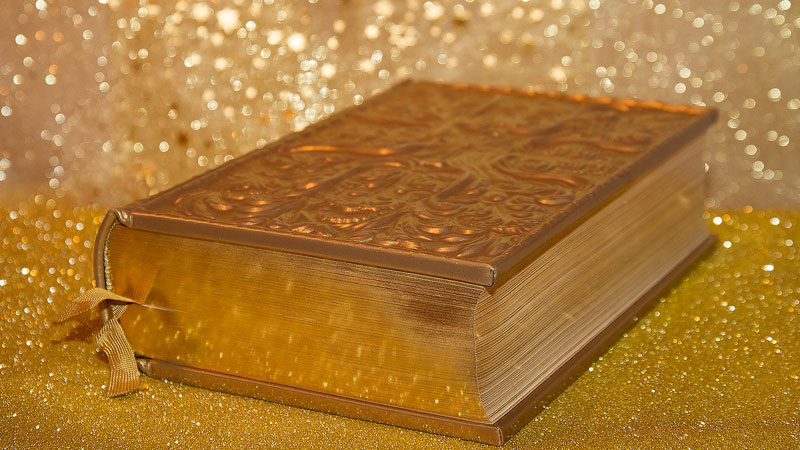 – Secret Place Insights –
Dear One, throughout the website I have made references to Bob Sorge's book, Secrets of the Secret Place, and will likely do it again. And now I am suggesting that you try something that I, at first reading, soundly rejected. I was, of yet, unwilling to change my method of reading the Bible. "I like the way I do it, thank you very much."
I don't remember what brought me back to even considering a different method of reading, but at some point I gave it a try. With my first effort, I was hooked.
Mr. Sorge writes: I divide my reading into four sections:
* Genesis to Malachi (except for Psalms to Song of Solomon).
* Psalms to Song of Solomon
* Matthew to John
* Acts to Revelation
I mark the places I'm reading with four paper clips. The first paper clip marks my Old Testament reading. The next paper clip marks my reading in the Psalms. My third paper clip marks my reading in the Gospels each day. The fourth paper clip marks my reading in the Epistles.
Each day I read in all four sections. This provides many benefits, not the least being that the variety keeps me interested and engaged.
I did not have to try and grow into Mr. Sorge's method, the first time I read his way, I experienced the benefits. The method reminded me of a family reunion with the dearest of relatives. The beginning in Genesis sat me down with God, later Moses, with King David in the Psalms, Matthew in the Gospels, and then Paul in Acts. I finished my morning's read feeling more connected, solidly ready to move into God's service through a number of strong examples.
Next week, I have for you a brief account of one morning's simultaneous read in Leviticus 20, Psalm 39, Luke 14, and Acts 28. Wow!
BE CAREFUL: Satan might try and throw you off. If changing your method of sitting with God seems to be a hindrance to your spiritual growth and intimacy with Him, PLEASE do not do this. Each relationship with God is unique, as each of us is unique, similar but unique. Perhaps God planned it this way so that He wouldn't get bored with us!
"All Scripture is breathed out by God and profitable for
teaching, for reproof, for correction, and for training in
righteousness, that the man of God may be competent,
equipped for every good work." 2 Timothy 3:16-17
Blessings for another week,
Susanne
If you would like a Monday reminder, and quick link, in your email to next week's post, just sign-in at the secure registry at the top of this page, and click GO. For a private conversation, please write your message on the Contact page.