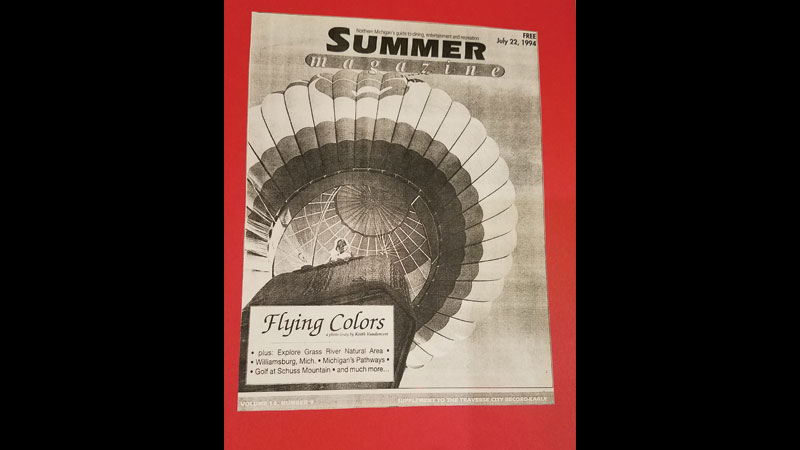 It was just another day; hectic, harried and hassled, a day like any other. The relentless sun pranced through my bedroom window in the middle of the night. As always, hours too early. I charged around without enough charge, and charged what I vowed not to.
When my day's work was only half done the sun was already setting; the sun, and me, once again out of sync as it sinks. It stinks, just another day making way for another day just like it. But this day had a different twist; a twist I missed while I sat in my car. It idled. I hummed. But outside my car a story began, unfolded, unraveled and ended while I sat idle in my car, while it hummed. And the uncompassionate sun raced with a mocking face.
I'd like to set the scene in some exotic place, with mystical adventure ending with a passionate embrace, but this was just another day, an ordinary day. I warned you.
The setting is Tom's, Tom's Food Market. Yes, I know…dull. It's hardly the setting a reader yearns for. And please don't think because you've got the setting that things will get better. They only get worse.
How much worse? Much. There's a strong possibility that I'll lose you with the next few sentences. Okay, bear with me. Here it comes.
It's about me, and my two teenage daughters, Amber and Paige, stopping to pickup a package of toilet paper. And, it's not even on special. There, I told you. It's out, pretty bad, huh? Huh? Are you still there? You are? Great!
Well OK then. Now where was I? Oh yes…it was just another day. Two of my daughters and I pulled into Tom's parking lot. I walked down the grocery aisle with the girls following me, I took a package of Northern off the shelf, only one, because like I told you it wasn't on special.
We went through the check-out lane together, and my daughters were right behind me. This close. Oh sorry. Well anyway they were real close, right, right behind me. As I rounded to the exit doors on my way to the parking lot, my girls dropped back as a big, nice looking, but not so nice, man approached them. I didn't know the guy, but I figured he was the girl's youth sponsor from church. Now don't ask me why I thought that because I've never figured that one out. Anyway, I headed out to the car. I pulled the car up next to the building, and waited for the girls to come out, but they didn't, not for quite awhile.
Now this is where the narration must change hands for just a few moments. "Paige can you come here please? Thanks. Will you tell your part of what happened to you at Tom's."
"Sure Mom. My sister and I were inside Tom's while our mother was deserting us like a rat on a sinking ship."
"Paige!"
"Sorry, Mom?"
"While our mother innocently left her precious daughters inside the store, a big, burly man stepped up to me, not to my sister, but to me. He pulled out some I. D. and said he was a cop, a state policeman. But he wasn't wearing a uniform, and I wondered if he even owned one. He backed me up about 40 feet, and shoved me into a corner. At that time, with my hair dripping wet, and wrapped in a towel, I tipped the scale at almost 90 pounds. But this man was treating me like I was a cross between Charles Manson and Jack-the-Ripper."
"About now you may be wondering what my sister was doing. So was I! She had backed away as fast and as far as her shrinking conscience would allow. But possessing a strong bond of delayed family loyalty, she cautiously returned."
"Through the store windows I could see a security car pull in, the kind with the webbing on the windows, and the iron bars between the front and back seats. I realized then that the man had called for backup. The two cops pulled up right beside my mother who seemed to be singing or something."
"Now I had three troopers questioning me, and every once in awhile, I could see my sister's head bounce up from behind them. At least at that point, I knew that the first man actually was a cop, but at the moment it didn't put my mind at ease. I tried to tell them that my mother was just outside the door, but they thought I was trying to get away, which I was, sort of. The first cop said that I was an escaped mental patient, and that I was listed as dangerous. He said that the suspect was wearing tennis shoes, faded jeans, a purple ski jacket, had brown curly hair, and weighed about 90 pounds. You already know about me, and the wet towel. I looked down at myself, at my tennis shoes, my faded jeans, my purple ski jacket, pulled down a lock of my brown curly hair, and considered confessing.
"But just in the nick of time the people who worked behind the service counter came to my rescue. They all defended my good name. Well they said they knew me, and that I acted as sane as any teenager.'
"At that, the cop demanded to see my I.D. Satisfied, the two cops left, but the first cop still wanted to arrest me. Finally he stormed out of the grocery store empty-handed, looking like he was desperate for Miracle Whip and Tom's had just sold the very last jar."
"I caught Amber's glance and we headed out the door together. Regardless of what tune Mom had going I wanted to get inside that car!"
"Thanks Paige, I'll take it from here"
Just when I figured the girls had had more than enough time to chat with their youth sponsor, he came storming out of Tom's looking like he was desperate for Miracle Whip… oh, Paige said that, sorry. Behind him, on the run, came my girls. They jumped into the car real fast, trembling – pale as ghosts. Right then I had some doubts about the youth sponsor, but I didn't sit around asking questions, for the girls' eye were flashing distress signals like a ship going down for  the third time. Huh? Oh yeah. Well you know what I mean. So we got the heck out of there.
We headed west, up Silver Lake Road, turned right onto Barnes, and climbed to the top of the hill just in time to see the sun setting. And wouldn't you know…my day's work was only half done. Well like I said…it was just another day.
Traverse City Record-Eagle Summer Magazine 
7-22-94 Just Another Day 
By Susanne Box Elenbaas
Cover Keith Vandervort
Northern Lights Essay Contest