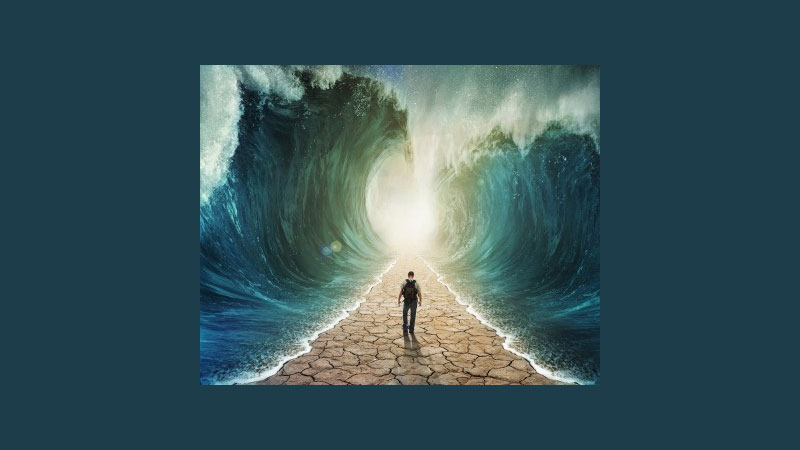 – Secret Place Insights –
Dear One, isn't it amazing how the Lord uses His Word to convict us, renew us, and embolden us? His Word truly is new every morning. What an adventure it is to live in the daily awareness of the Father, His Son, and the Indwelling of the Holy Spirit.
While I was once more immersed in reading the Israelite's exodus from Egypt, the passage from Exodus 16: 11-12, I nearly rocked in my chair, and it's not a rocking chair! My eyes raced back for a second glance at what had jolted me.
"The Lord said to Moses, I have heard the grumbling of the Israelites. Tell them, 'At twilight you will eat meat, and in the morning you will be filled with bread. Then you will know that I am the Lord your God.'"
"THEN! THEN? YOU WILL KNOW? THAT I AM THE LORD YOUR GOD?" WHAT? In order to free the Israelites, had God not put upon Egypt ten plagues, the plague of blood, frogs, gnats, flies, livestock, boils, hail, locusts, darkness, and finally the worst of all, the plague of the death of every first born, a horrific tragedy from which He spared the Israelites? And hadn't He caused the Egyptians to give the exiting Israelites silver, gold, and clothing, plundering their captors? Hadn't He parted the Red Sea so that they could escape the breathing-down-their-necks Egyptian soldiers? Didn't God release the towering walls of water to drown the entire pursuing Egyptian army, including Pharaoh? Wasn't that enough to prove to ANYONE who witnessed it "…that I (God) am the Lord your God?"
Suddenly, in my indignation, there it was, another lesson from a familiar reading. I instantly stopped dwelling on the Israelite's shortcomings, and came face-to-face with my own, through conviction, not condemnation, of the Holy Spirit. For it was of the Lord. He lovingly convicts. It is that dirty-dog Satan who condemns.
The teachings of the Holy Spirit went something like this; How many times have you, yourself, doubted? How many times have you forgotten to remember? How many times have you been brought spiritually low because you did not hold tightly to all I have done for you, and the many Truths I have brought to your understanding? My teachings are meant to be lasting, not fleeting.
I rested my elbows on my desk, placed my chin in my hands, and started to recount. I realized that I was incapable of recalling all of them, there have been so many. "Yes, Lord, I too, like the Israelites, would likely have doubted." The pangs of hunger and thirst could easily have caused me to make little of my past enslavement and my Mighty Rescuer. "Yes Lord, I too, in the midst of disappointment, fear, despair, illness, exhaustion can forget… what should be unforgettable."
"God, please forgive me, again, and please have the same patience with me that You had with the Israelites. I see that I too am in need of such patience, even though I have what the Israelites had not received, Your precious nearness through the Holy Spirit. The Holy Spirit did not come until after the Great Sacrifice of Jesus Christ. Oh, Lord may I be quick to remember all the times that you have figuratively parted the Red Sea for me."
"Only take head, and keep your soul diligently, lest you forget the things which your eyes have seen,
and lest they depart from your heart all the days of your life;
make them known to your children and your children's children–" Deuteronomy 4:9 NIV
May we all be quick to remember all the times that God has figuratively parted the Red Sea for us.
Blessings,
Susanne
For a printed copy, with or without photo, click green dot on left side at the bottom of this page.
If you would like a Monday reminder, and quick link, in your email to next week's post, just sign-in at the secure registry at the top of this page, and click GO. For a private conversation, please write your message on the Contact page.