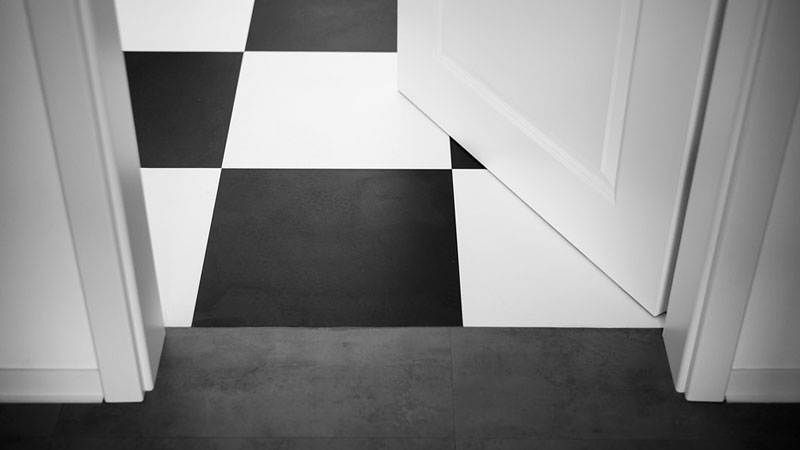 – Monday Muse –
Dear One, with two buckets filled with water as hot as I could stand it, I got on my knees to wash the kitchen floor. The scene could have been just last week, for I still like to be intimately involved with what I am cleaning, but it was years ago. At that time, the kids were at home, all five of them, and there was still a great deal of foot traffic…especially in the kitchen.
Although the floor was overdo for a scrubbing, I hadn't noticed that it was particularly dirty. Just after I began, the phone rang. That was in the days when I had to walk over to the wall phone to answer it.
After the call, I glanced down at where I had been scrubbing…to find one bright, shiny spot in the midst of a dull and dirty floor. I could not believe my eyes. How could the floor be this dirty, and me not notice it? The comparison made me ashamed. I got to my knees again, and looked back and forth from the dirty floor to the wet, sparkly spot.
It struck me that my kitchen floor, as it was, represented my recently deeper Christian walk. The bright part symbolized where I had been touched by God. And the dark part, undetectable without the guidance of the Holy Spirit was, as of yet, untouched. Without an intimate relationship with God, I could not see how soiled I was, and had no idea of the scrubbing needed.
Like my dirty floor, the dirt was hardly noticeable. It was not until I got on my knees, so to speak, and began cleaning it up, with God's help, that I could make out the dark corners, grimy edges, and little stains. Through continual repentance, and perseverance, I began to take more and more thoughts and actions captive. And, sometimes, before I overcame one thing, God was guiding me to look at another.
Thankfully, God has never revealed to me the entirety of my sins all at once. He only reveals them one, or two, at a time. For He is a God of compassion. "Thank you, Lord."
All these years later, in my mind's eye, I can still see the small, clean spot on my kitchen floor. It reminds me that until Man is cleansed by God, He will remain soiled, and unaware.
"For all have sinned and fall short
of the glory of God." Romans 3:23
Blessings,
Susanne
For a printed copy, with or without photo, click green dot on left side at the bottom of this page.
If you would like a Monday reminder, and quick link, in your email to next week's post, just sign-in at the secure registry at the top of this page, and click GO. For a private conversation, please write your message on the Contact page found at the right on the Home page.