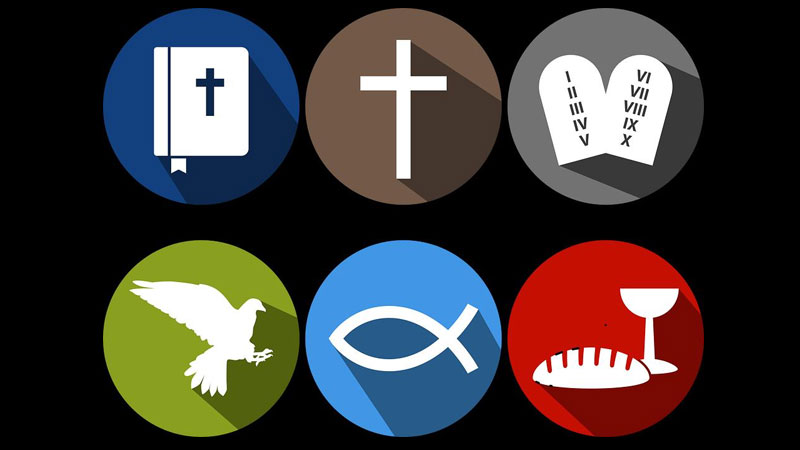 – Secret Place Insights –
Dear One, I was listening to a discussion on public radio about the Christian faith…the pros and the cons. Toward the end of the conversation, the moderator asked, "What if you believe, and it is not true?"
Oh, how I wanted to join the conversation, sort of, but I haven't yet gotten into participating in radio talk shows. It surprised me that the moderator's question fell flat. The question was ignored and the discussion went in a different direction.
Wait, wait. Talk about it. Talk about how anyone can benefit from God's Word. Discuss the teaching about loving others as yourself? Who doesn't benefit from that…both giver and receiver.
"Hold on, Mr. Radio Man," consider the first of the Ten Commandments, You shall have no other gods before me. Our society is a mess with multiple gods, the me-first god, the god of gluttony, self-indulgence, drugs, sex, laziness, greed. The destructive list is long, too long, and depressing to fully consider. Anyone would be better off to narrow his worship down to God the Father. For God, through His Word, inspires rather than destroys.
"How about the commandment, Do not misuse the name of the Lord, or the teaching about not speaking crudely or profanely. Who spared from such expletives, and crassness would not experience more peace and joy in their lives?
Consider the commandment on resting on the Lord's Day. What could anyone find objectionable about taking one day out of seven to enjoy a change of pace for fellowship, family or moments of quiet, reflection, and restoration?
How about honoring your father and mother? To live with no regrets once parents have passed away is worth every effort made to show them the honor of which God speaks. God does not say that the parents must have earned the honor. No. He simply says honor them, and when dutifully carried out the reasons become fully evident.
The reasons to follow God's teachings might take up almost as many pages as are in the Bible. For with each lesson another deeper understanding develops and from that another and another. And, each and every one of God's teachings is for Man's benefit…for God loves Man that much.
So, if we believe, and come to the end of our lives and find that God does not exist, what have we lost by living a believer's life? Nothing. We have lived the best life available to Man. Of course, there would be no Hell, or Heaven. We would simply return to dust.
But if God is real, and He is, for He has proven it over and over, * we will live forever in Heaven with Him. Either way, living for God, whether He exists or not is a win-win.
"The heavens declare the glory of God;
and the firmament shows His handiwork." Psalm 19:1
   * The Bible is the most authenticated writings in all of antiquity. See 'Going Deeper,' the last entry, The Reliability of Biblical Documents.
Blessings,
Susanne
For a printed copy, with or without photo, click green dot on left side at the bottom of this page.
If you would like a Monday reminder, and quick link, in your email to next week's post, just sign-in at the secure registry at the top of this page, and click GO. For a private conversation, please write your message on the Contact page found at the right on the Home page.