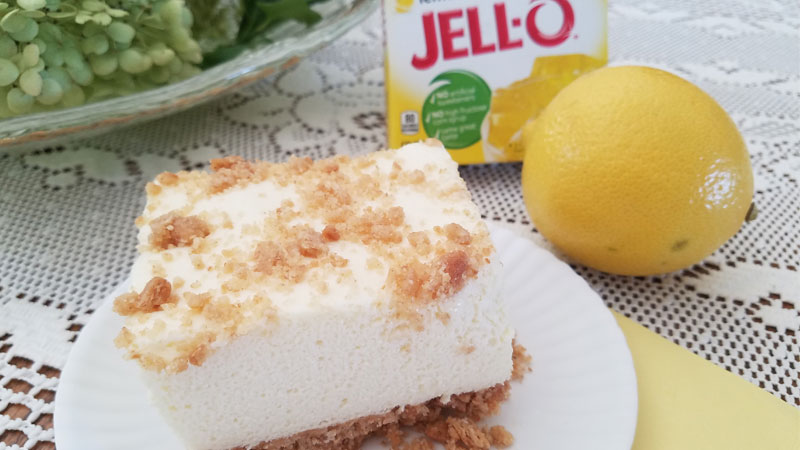 For the longest time, I thought that the recipe I have for Alma's Cheesecake was named after my mother's friend, but no. It came from a neighbor of my Grandma Kenyon's. And now, I suspect that it was actually a remake of Woolworth's Famous Icebox Cheesecake that was served across the country from Woolworth's lunch counters in the 1960's.
I compared the two recipes and the ingredients are nearly the same. Woolworth's recipe takes an additional ½ cup of sugar, 4 tablespoons of fresh lemon juice, and omits the vanilla.
After having a taste test last Sunday, the popular vote went to Alma's Cheesecake. It is not as lemony, but has a mellow flavor that nicely complements its light, airy consistency. I truly expected to prefer the more lemony flavor, but I did not. It was GOOD, but not quite as good.
I can't comment on how long this cheesecake might last, because it is always eaten up quickly. Some guests, who normally pass on dessert, seldom do when this dessert is served.
Helpful Hints:
1. Be sure to set aside 1/3 cup of the graham mixture for the top of the cheesecake. It is easy to forget.
2. Bake the crust ahead of time, and completely chill the 9 by 13 dish in the refrigerator before adding the filling.
3. Chill the Pet Milk (Pet brand for this particular recipe pleases me the most, but others will do, almost.) Thirty minutes before using  place milk in the freezer. It will whip up faster and thicker.
4. Before whipping the milk, chill the mixing bowl, beaters, and sugar. (I have two mixing bowls so that makes it easy.)
If you would like a Monday reminder, and quick link, in your email to next week's post, just sign-in at the secure registry at the top of this page, and click GO. For a private conversation, please write your message on the Contact page.

Author:
Alma - Neighbor of Grandma Kenyon
Ingredients
Crust:
2 cups graham crackers, crushed fine
½ cup sugar
¾ cup butter, melted
Filling:
3 oz. Lemon Jell-O
1 cup hot water
8 oz cream cheese, softened
½ cup sugar
1 t. vanilla
1 & ½ cup (12 oz.) evaporated milk (Pet Milk), chilled
Instructions
Crust:
Mix crushed crackers, sugar, and melted butter.
Save out ⅓ cup of mixture for top of cheesecake.
Press firmly into 9 by 13 glass pan.
Bake at 350 degrees for 10 minutes.
Let set.
Cover and chill in refrigerator.
Filling:
Dissolve Jell-O in hot water.
Cool to room temperature.
Beat together cream cheese, sugar, and vanilla.
Beat room temperature Jell-O into cream cheese mixture.
In chilled bowl with chilled (clean) beaters, beat chilled condensed Pet Milk until thickened.
Add room temperature Jell-O mixture, and beat again.
Pour into prepared crust.
Sprinkle with reserved crumbs.
Cover and chill overnight.