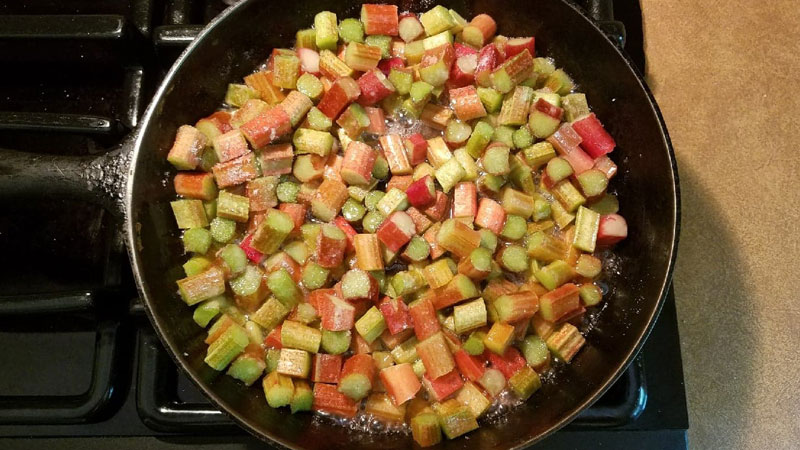 This is a simple recipe, short and sweet. Well, we are talking about rhubarb here, so it may not correlate as sweet to you. But, I am pleased to share what I only discovered just last summer through Allrecipes.com
I have always made rhubarb sauce the way my mother did. She simmered garden fresh rhubarb with a bit of sugar to taste. Well, here in our home, few people enjoy it – even when I serve it in small amounts in individual, dainty-glass, serving dishes.
So, last summer I went on a hunt for a better method. And this is the secret ingredient I found – BUTTER! Yes, it gives the sauce a smoother texture, and softens what some seem to think is a bitter taste.
When cooking for guests, sometimes I use a tiny drop of red food coloring to the sauce to give it a slight blush – strictly for eye appeal.
Suggestion from Allrecipes: This can be served warm over vanilla ice cream. My suggestion: Add sugared pecans to the rhubarb sundae.

Author:
www.Allrecipes.com Recipe submitted by Michele O'Sullivan
Ingredients
2 tablespoons unsalted butter
4 cups thinly sliced rhubarb
½ cup white sugar
Instructions
In a large skillet, melt butter over high heat.
Stir in rhubarb and sugar and continue stirring.
Stir constantly, until tender, 5 to 10 minutes.
Serve warm.
This can be made days ahead and refrigerated.