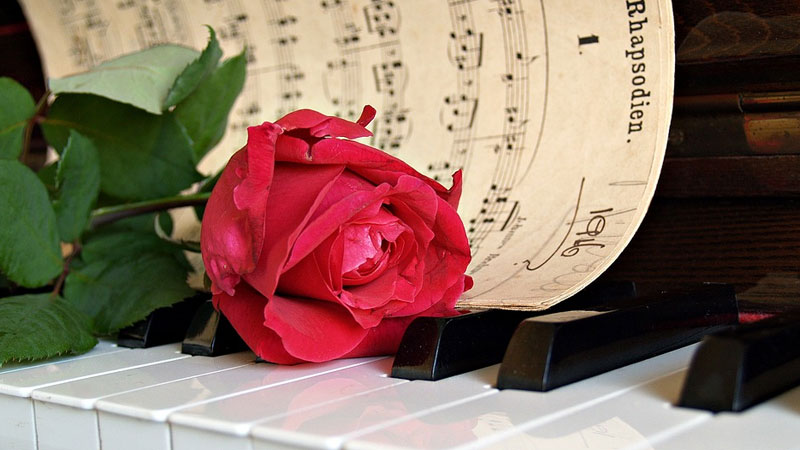 – Secret Place Insights –
Dear One, I would like to relate an experience Ron and I had once had at our granddaughter's spring piano recital for perhaps eight or ten pianists. It took place in the piano teacher's home. Family and friends were seated in folding chairs close to a grand piano. The setting was warm and welcoming.
Most of the students were quite young, but part way through an upper-grade-level boy stepped up to the piano. He played a lovely piece, then bowed, and exited…just as all the students had been instructed.
Close to the end of the brief recital, the young man returned to play again. Before he did, the teacher announced that he would be playing his own composition. That was impressive, but once he rested his fingers upon the keys, we grew more and more impressed. Ron and I nodded at each other with appreciation. His composition was extraordinary; his passionate interpretation moving…transporting listeners to distant places.
Just the memory of the young man's performance … makes my eyes water. For he laid his heart out before us. And through his extraordinary giftedness, he played our hearts as well. The beauty…the wonder…left us spellbound. The boy had found his bent, his gift, unique to him, given by God…such a wondrous thing. Each of us, you and I, were uniquely designed, designed with a purpose, some ordinary, some extraordinary, but each of value.
A friend recently said to me, "I don't know what my calling is." Without hesitation, I replied, "I do. It is service. You serve everyone you know. You are all over this community doing good works…tirelessly." And without having to check, I know that she is serving in some way today. Her gift of service is inspiring.
Mine is sharing the reality of God. It happened again yesterday in a long, slow-moving, checkout line. For both the stranger and me IT WAS SO MUCH FUN. I think God had a good time too…laughing with us. When we parted anyone would have thought that we were the best of friends. Such fun!
If you are unsure of your unique design, ask God about it during your quiet time. If it isn't made clear for awhile, don't worry. No time could be put to better use than our time spent alone with God. Need tips on meeting with God? Checkout Going Deeper, Making God a Priority, or write to me through Contact…all are on my home page at www.hopelessly-hopeful.com
Psalm 139:1
"For you created my inmost being;
you knit me together in my mother's womb.
I praise you because I am fearfully and wonderfully made;
Your works are wonderful, I know that full well.
My frame was not hidden from you
when I was made in the secret place.
When I was woven together in the depths of the earth,
your eyes saw my unformed body.
All the days ordained for me were written in your book
before one of them came to be."
Blessings,
Susanne
For a printed copy, with or without photo, click green dot on left side at the bottom of this page.
If you would like a Monday reminder, and quick link, in your email to next week's post, just sign-in at the secure registry at the top of this page, and click GO. For a private conversation, please write your message on the Contact page found at the right on the Home page.