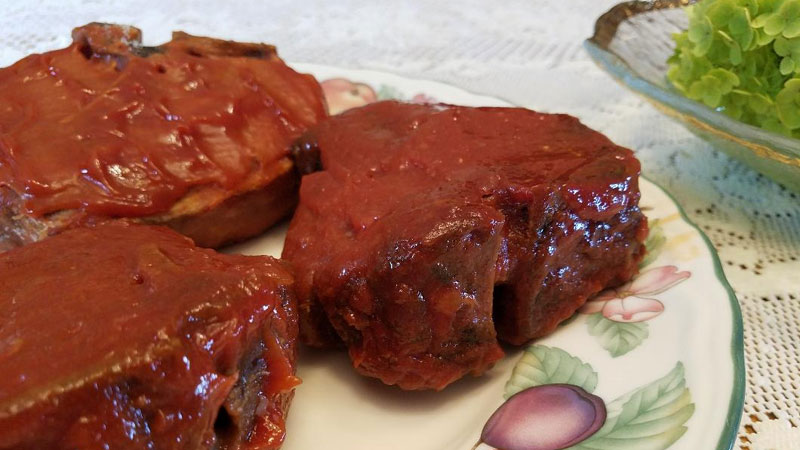 In 1964, I became disappointingly familiar with the Ember's Restaurant, where this recipe originated. The fault was entirely mine. After marrying in June, I left McBain with Ron to move to Mount Pleasant where he attended CMU. My role was to work, his was to finish getting his degree. The plan was that I would, at some point, be a stay-at-home mom to lots of kids, and he would teach. It was not until our youngest two, of the five, were nearly finished with high school that I attended our local community college.
Having earlier enjoyed being a waitress…naturally – serving food – why of course, I loved it, I immediately applied for a position at the upscale Ember's Restaurant. The waitresses there were paid to have their hair done every week. I had never heard of management doing that. Fancy! Having had just moved into married housing, we did not yet have a phone. After applying, I never heard from management, never checked back, and looked for employment elsewhere. That was my mistake. Months later, I learned that when I wasn't at the apartment that someone from Ember's had stopped by to hire me. I ended up in charge of a hardware department, and also served as the store's signage and window designer.
Later, after moving to Traverse City, I acquired Ember's 1 Pound Pork Chop recipe. It became our Christmas entrée until our family grew too large in number for marinating and baking that much meat.
Pointers on the chops:
I no longer order 1 pound chops, remember bone-in always, instead I order a 2-inch thick cut. That way the chops are a uniform size for baking. My sister makes these too, but she serves a 3-inch cut. Yes, you read that right…3 inches! The guys in her family love them, and it is only once a year.
I buy the soy sauce at Sam's Club, or Gordon Foods, any place where it is sold in large amounts.
After the meat is dipped in the sauce, it can be refrigerated to be baked later that day, or the next day. Of course, since it will be cold, it will need additional time in the oven.

| | | |
| --- | --- | --- |
| Ember's 1 Pound Pork Chop | | Print |
Author:
Ember's Restaurant
Ingredients
12 - 1 pound bone-in center cut pork loin chops
MARINATING SAUCE:
4 cups soy sauce
2 cups water
2 tbsp dark molasses
1 cup brown sugar
2 tsp salt
MAY NEED TO DOUBLE SAUCE
Instructions
Mix together soy sauce, water, brown sugar, molasses, and salt,
Bring to a boil.
LET COOL.
Loosely place chops in a lidded container, bone side up.
Pour the cooled sauce over the pork chops to FULLY COVER.
Let stand overnight in the refrigerator.
NEXT DAY remove pork chops from sauce.
Place in baking bag...turkey type - follow bag instructions.
Place in 3-inch deep baking pan.
Cover with tight fitting heavy lid or doubled aluminum foil.
Put in 375 degree oven.
Bake until tender; about 2 to 3 hours.
More oven time may be needed.
Meat must be very tender before removing from oven.
WHILE CHOPS are baking combine sauce ingredients in heavy pan and bring to a boil.
*After chops are tender, dip in sauce, and place in disposable pans.
Bake uncovered at 350 degrees for 30 to 60 minutes.
(Can be grilled after dipping.)